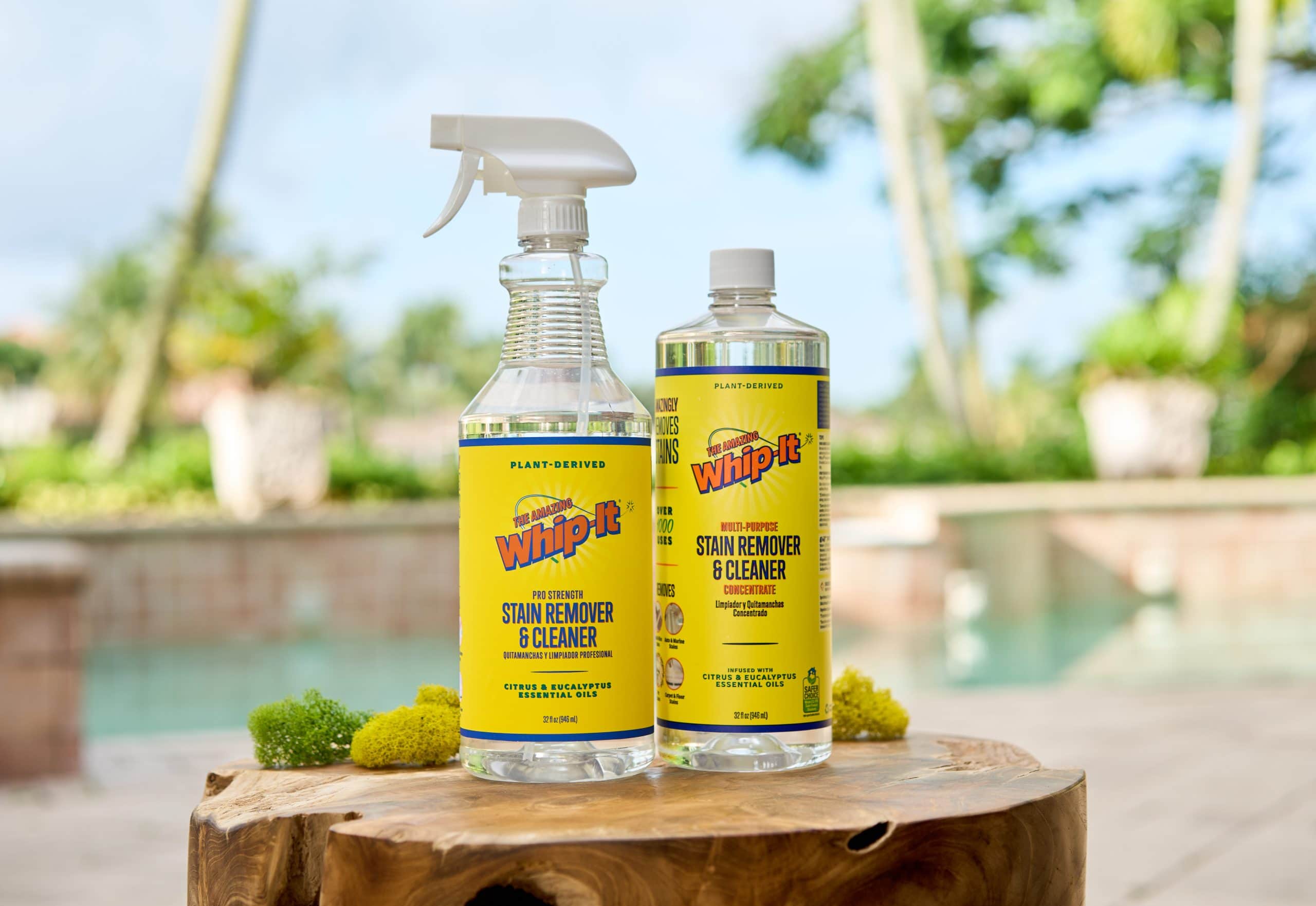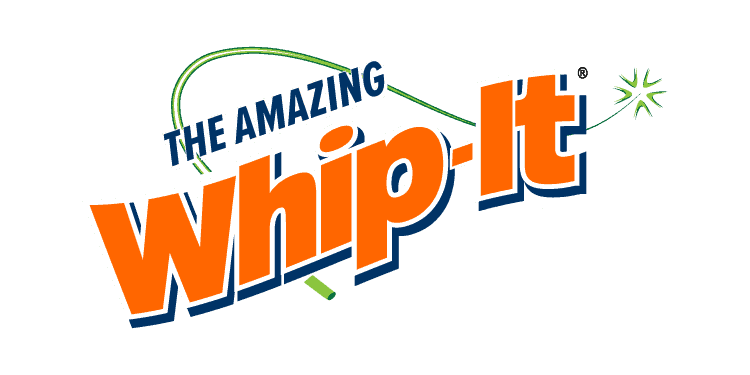 powerful plant-derived
stain remover

HIGHLY REVIEWED

MADE IN THE USA
Concentrated cleaner
Whip It has always had the environment in mind. Whip It was originally formulated for the Marine Industry, where a cleaning product was needed to be safe to use on boats as well as near water. This ensured value to customer and reduced shipping costs.
Whip It also considered bottle design to ensure that there was minimal air packed and that liquid filled the bottles fully. Due to this design and other key factors, whip it received the climate pledge friendly product award through Amazon for its efforts to reduce carbon emissions.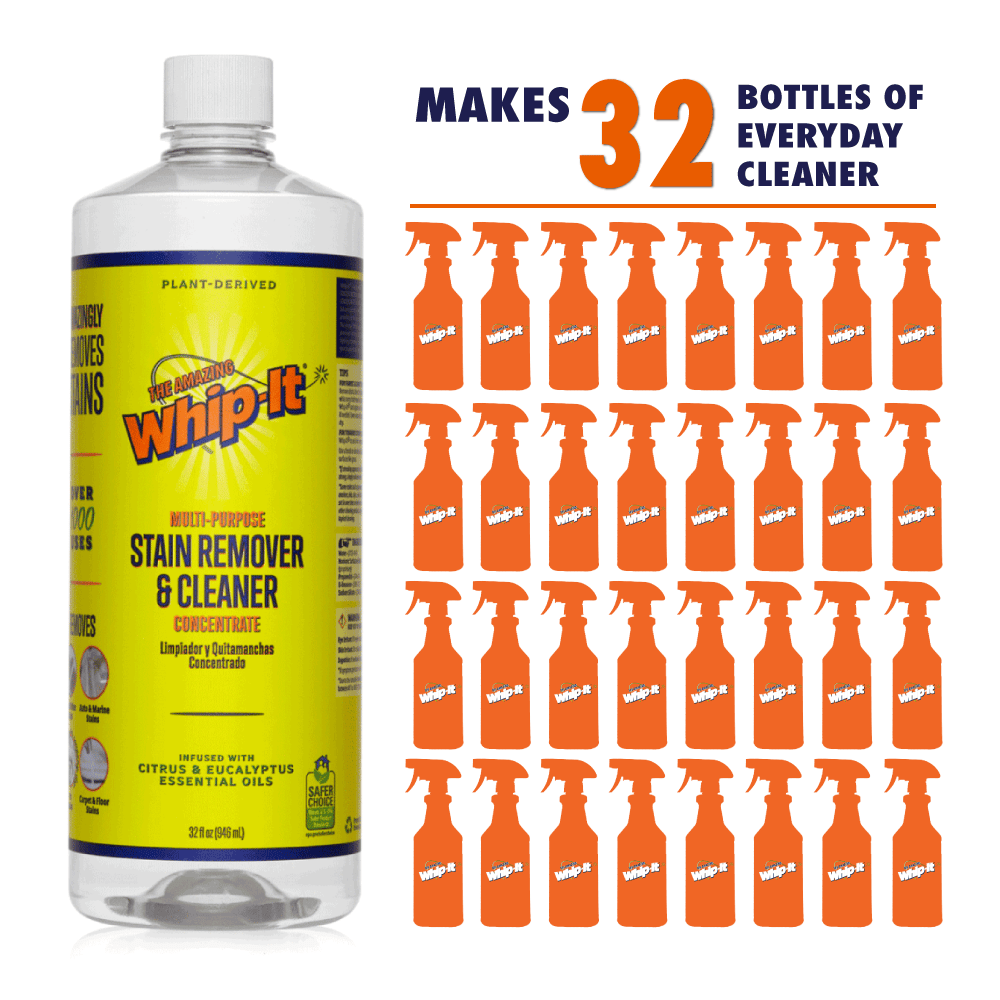 customers who tried whip it…

cruelty-free

plant-based power

high performance
REFILLABLE STAIN PENS
The cleaning power of Whip-It® in a portable emergency stain pen! Breaks up the chemical bond of stains in seconds.
Pens are re-fillable using the Whip-It® concentrate.
Made with essential oils
Contains NO Alcohol, ammonia, bleaches or dyes.
Keep one in your purse, briefcase, baby bag or glove compartment.
incredible stain removing power
COMMERCIAL AND INDUSTRIAL SIZES