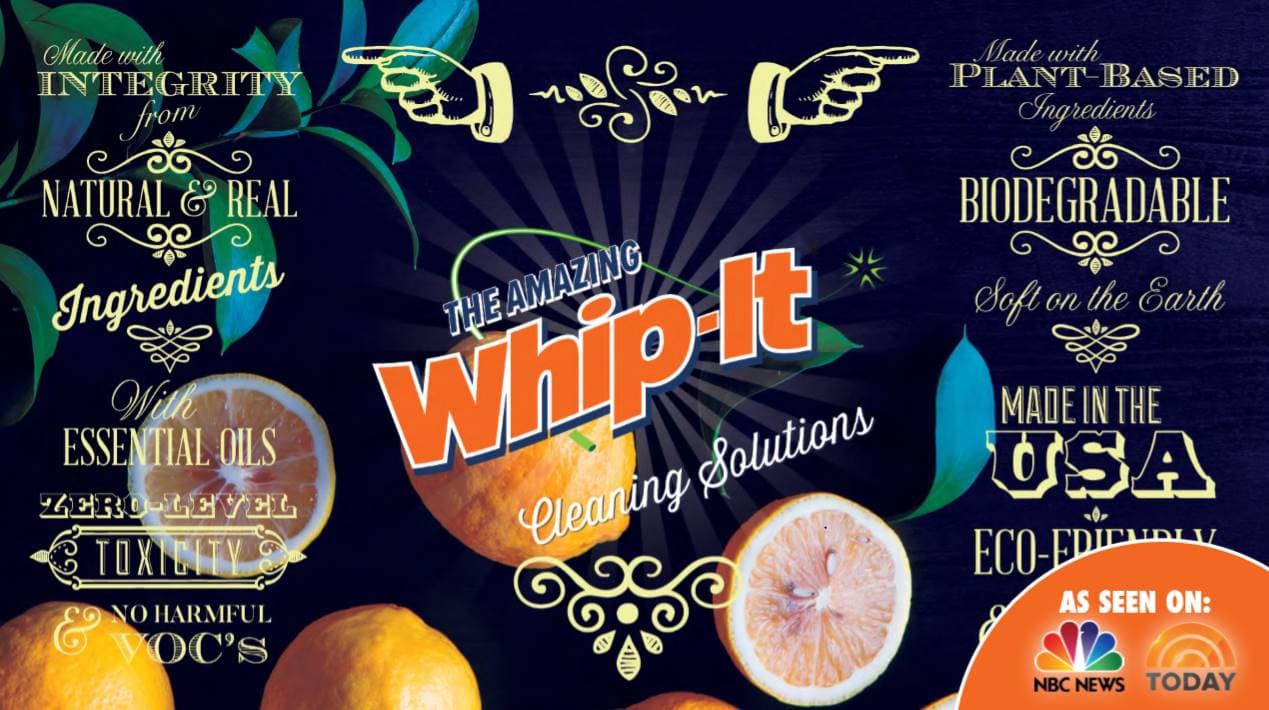 Why Use Toxic Products?
You Have A Choice!
Everyone has to clean. So why not clean safe. That is why Whip-It® designed products to be effective and safe to use around your family, pets and our environment.
---
FREE GIFT BELOW
---
According to the ALA
American Lung Association – lung.org
Some cleaning products release dangerous chemicals which contribute to chronic respiratory issues, allergic reactions, headaches, and more.
They suggest you read the manufacturers warning on the back of the label before using and advise wearing protective gear.
Here is a list of cleaners that may contain Toxic Chemicals and emit harmful VOCs:
Aerosol Spray Cleaners
Air Fresheners
Chlorine Bleach
Detergent and Dishwashing Liquid
Dry Cleaner Chemicals
Rug & Upholstery Cleaners
Furniture & Floor Polish
Oven Cleaners
Whip-It® Is Safe.
NO Acids. NO Ammonia. NO Bleaches. NO Dyes.  NO Harmful VOC's
Safe For You, Your Family, & Your Pets.
Pure

Plant-Based

Ingredients.
Powerfully Enhanced with Essential Oils.
We offer an effective alternative to toxic cleaners.
Our Eco-Friendly products blast away stains at their source, leaving you a clean surface.
A Free Gift For You!
Order $50 or more and receive two free large shammies and a terry cloth cleaning mitt. No coupon code required. Select your gift at checkout. This gift set is a $20.00 value!
Use Code: FS35 and get Free Shipping!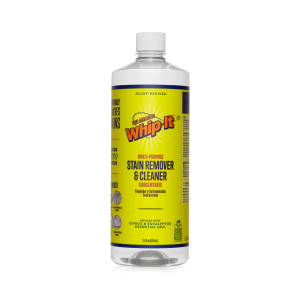 Amazing Whip It Cleaner 32 oz Concentrate
$19.99
Whip-It® Cleaner Concentrate 32 OZ -2 Pack
$29.95
Amazing Whip-It Stain Pens 3 Pack- Refillable
$4.95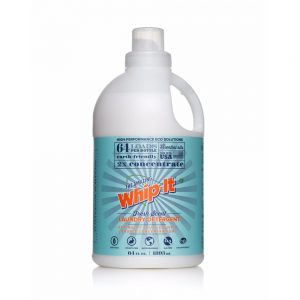 Whip-It Fresh Scent Laundry Detergent 64 OZ
$15.95