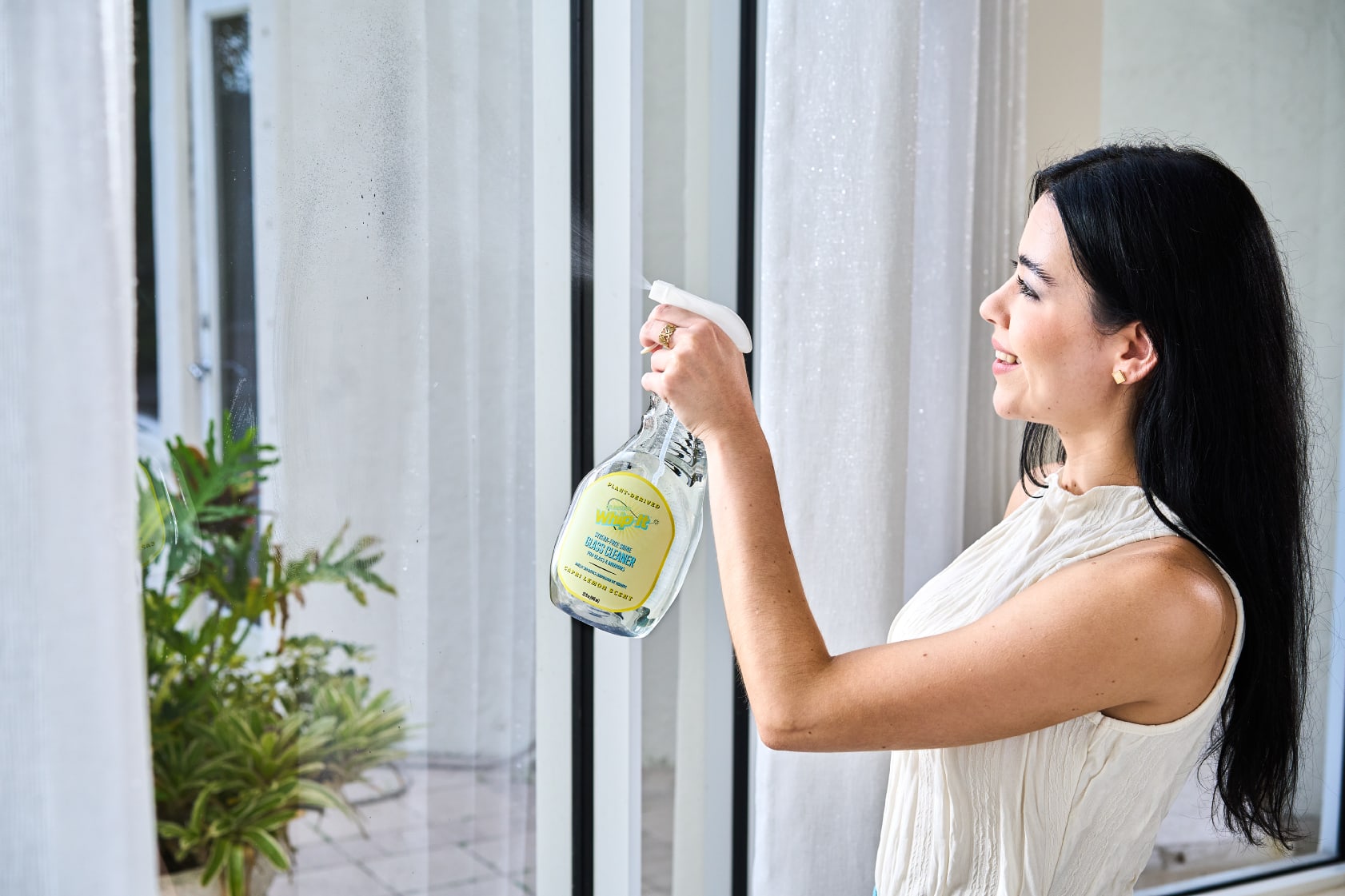 AMAZINGLY CLEANS GLASS
100 % STREAK FREE SHINE

100% STREAK-FREE

safe for the environment

high performance
The most powerful glass cleaner! We push the boundaries of botanical science to create the most powerful glass cleaner that outperforms professional chemical- based glass cleaners.
Whip-It Power Glass Cleaner is a 100% streak free cleaner! The proprietary, plant- based formulation dries amazingly quick leaving your glass invisible. Our unique formula contains NO alcohol, ammonia, synthetic soaps or colored dyes. Best of all, the crisp, citrusy, lemon-verbena scent refreshes the air while you clean.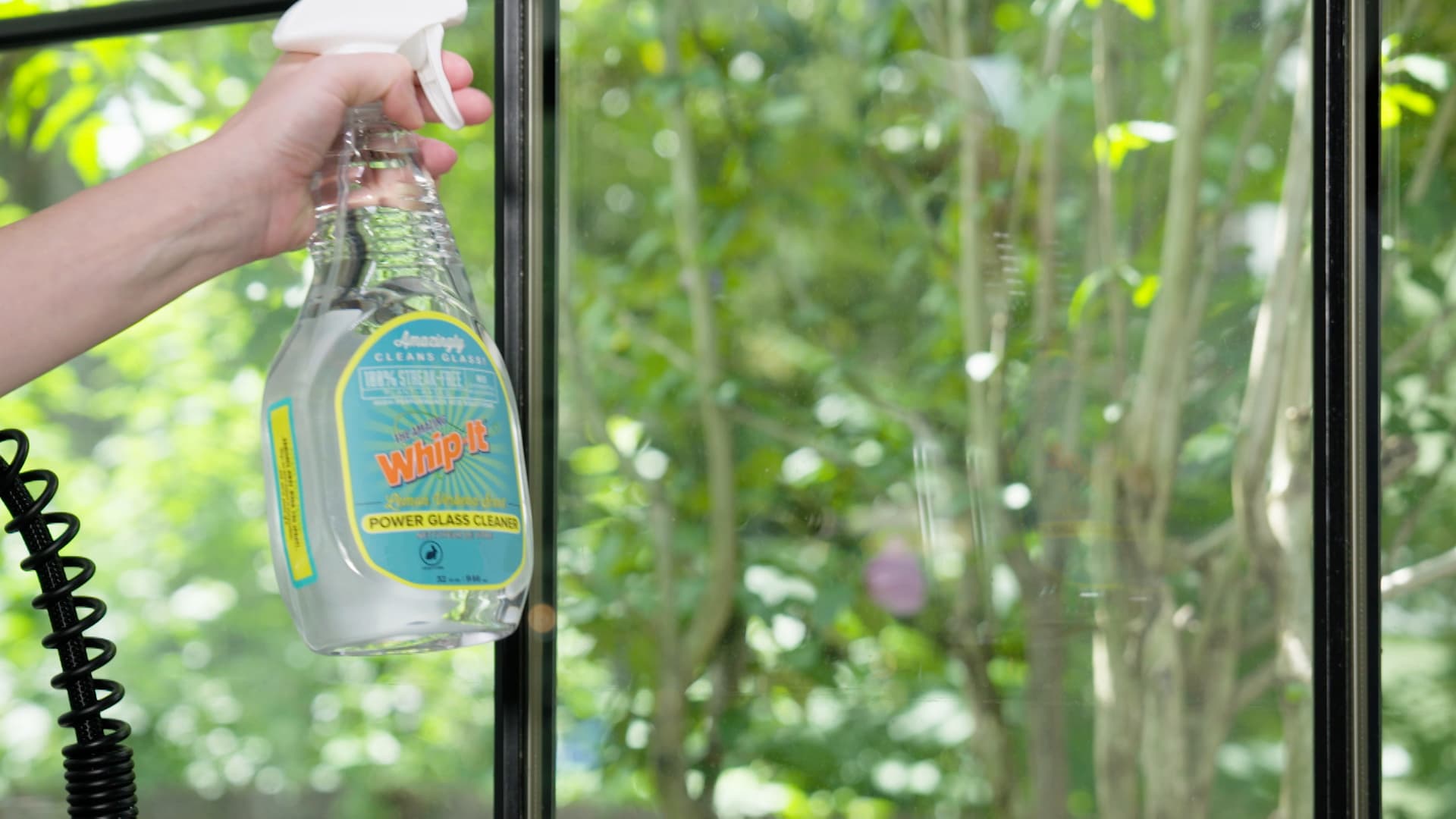 100% streak in haze free on windows mirrors and other glass surfaces.
Remove's fingerprints surface grease grime haze dirt dust and bugs.
Safe to use on tinted windows
TIPS: If used on heavily soiled surface remove excess residue before spraying do not use cloth containing wedding solutions.
DIRECTIONS: Spray and wipe using a clean, paper towel or lint free cloth. Wipe area in a circular motion until dry. Repeat application if needed.